Hagopian Plastic Surgery: Thomas Hagopian, MD
99 Krog St. NE, Unit C110
Atlanta, GA 30307
Phone: (404) 885-8542
Tuesday–Friday: 8 a.m.–5 p.m.

There is not another plastic surgeon in Atlanta quite like Dr. Thomas Hagopian. In addition to being friendly and down-to-earth, he has exceptional credentials and a unique backstory. His one-of-a-kind journey to becoming a board-certified plastic surgeon made him the relatable, highly qualified plastic surgeon he is today.
Education & Experience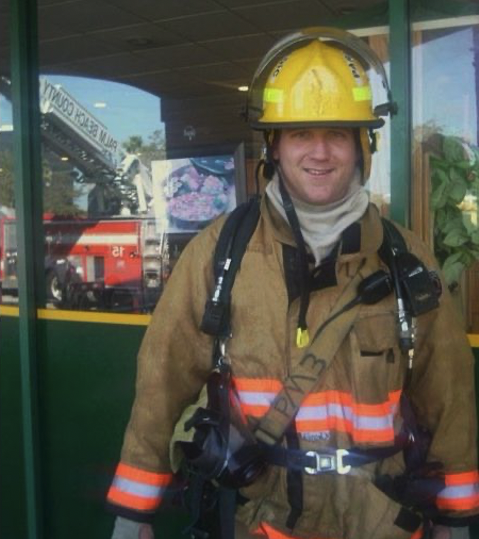 Dr. Hagopian began his career following in his father's footsteps and becoming a firefighter and a paramedic. He credits paramedic school and his early experience working in hospital emergency rooms as being invaluable to his success in medical school. He earned his undergraduate degree from Florida Atlantic University in Chemistry and Biology and graduated with high honors.
He went on to complete medical school at the prestigious Emory University in Atlanta. It was here that he met his wife, Chelsea, and they bonded over many shared interests, including a commitment to exceptional patient care.
After medical school, Dr. Hagopian was selected for a highly competitive six-year integrated plastic and reconstructive surgery residency at the University of Southern California's Keck School of Medicine in Los Angeles, CA. There he underwent rigorous training with some of the top names in plastic and reconstructive surgery. He also started a side business making highly sought-after custom taillights, headlight retrofits, and other custom lighting applications. At one time, over 50 cars on 4 continents sported his products.
Back to Atlanta
Upon completion of his residency, Dr. Hagopian and Chelsea knew they wanted to return home to Atlanta, and they brought with them their rescue Maltipoo, Emory. They joke that "It's Emory's world; we are all just living in it."
The couple is very excited to bring a modern, evidence-based approach to plastic surgery to their office in historic Inman Park in Atlanta. They have created a practice that is warm, inclusive, and body positive. To give you the best patient experience, Dr. Hagopian and Chelsea prioritize patient education, continuous consultation, and active listening.
Why Choose Dr. Hagopian?
Dr. Hagopian specializes in plastic surgery for the breasts, body, and face, providing exceptional results for real people. He is one of only a small number of surgeons in the region with experience and training in advanced procedures, including lipedema surgery, SAFELipo®, and drainless tummy tuck.
For your optimal comfort and outcome, Dr. Hagopian uses long-acting numbing medication and ERAS (enhanced recovery after surgery) protocols for surgical procedures to minimize the need for narcotic pain medications. He also offers multiple scar reduction therapies, including steroid injections, microneedling, and silicone gel strips from the Silagen® scar refinement system. These are just a few of the ways he strives to provide a better patient experience.
Education at-a-Glance
Residency Training
University of Southern California Keck School of Medicine, Los Angeles, CA – plastic and reconstructive surgery six-year residency program
Medical School
Emory University School of Medicine, Atlanta, GA – Medical Doctor
Undergraduate
Florida Atlantic University, Boca Raton, FL – BS in chemistry & biology, graduated with high honors
Certification
American Board of Plastic Surgery, Diplomate
Licensure
State of Georgia, Medical License #85182
Here for You
If you are looking for a board-certified Atlanta plastic surgeon and would like to meet with Dr. Hagopian personally, please request a consultation online or call (404) 885-8542.